Carturner gir utstillingen "liv", oppmerksomhet og stoppeffekt.
Carturner er den praktiske dreieskiven som kan løfte presentasjon i utstillinger til nye høyder. Kunden kan betrakte bilens design fra samme ståsted mens den dreier. Om den installeres i showroom blir det enklere å følge kunden. Bilen kan også entres mens displayet går.
I større utstillinger bidrar bevegelsen til øket oppmerksomhet og stoppeffekt blant andre statisk utstilte objekter. Den gjør det også lettere å betrakte bilens design om det er tett trafikk rundt standen, kort avstand til bakvegger ol. Dens lave profil gir dessuten en fin visuell ramme rundt objektet som presenteres.
Rampen kan kjøres på fra alle kanter, den tåler stor vektbelastning og er enkel å operere. En stor fordel da stands kan rigges og bilen kjøres på fra alle kanter så fremt man har en ryddet "korridor" inn til den. Fordi den monteres oppå eksisterende dekke med grunn forankring er det mulig å flytte den eller å montere den på finerplater på gressmatter og andre underlag. Rotasjonshastighet er 1 omdreining pr. 45 sekunder. Med børsteløs motorpakke kan hastigheten reguleres trinnløs fra 1/2-1 omdreining pr. 45 sekunder. Rampen er kraftig motorisert med 6 stk. 50W/24V motorer og roterer jevnt ved inntil 10 graders helling.
Vi lagerfører og leverer den i forskjellige finisher som pulverlakk, børstet rustfri og speil.  Rustfri børstet finish og speil er mest brukt til utstillinger. Rampens toppdekke kan om ønskelig også folieres for bedre intergrering i standdesign.
Denne videoen fra Oslo Motorshow viser godt forskjellen på et statisk og et dynamisk display. Filmen er tatt når Carturneren har stått stille en stund og så plutselig settes i rotasjon. Se reaksjonen til gutten på pappas skulder i venstre billedkant. Se også gutten gjennom døråpningen som har startet med å filme bilen som dreier. Et bevegelig display som Carturner tiltrekker seg oppmerksomhet ved at sidesynet trigges. Man har en naturlig refleks i hjernen for da straks å rette fokus og identifisere om bevegelsen er en trussel. Skal man unngå å rette oppmerksomheten mot denne denne bevegelsen som trigger refleksen må man på forhånd være klar over at den skal finne sted og bevist overstyre den (impulskontroll). Barn responderer i større grad på bevegelse enn voksne og i dette tilfellet leder barnets oppmerksomhet til fars oppmerksomhet. Filmen viser at en sekvensiell rotasjon kan virke bedre enn kontinuerlig i utstillingssammenheng. Fordi uforutsett oppstart av bevegelse trigger oppmerksomhet bedre enn forutsigbar bevegelse.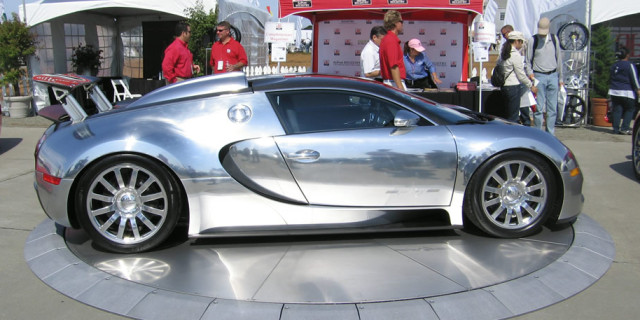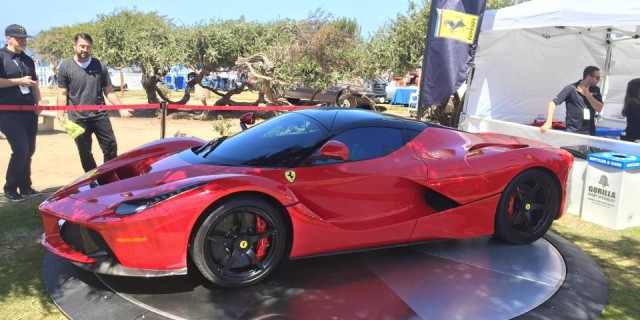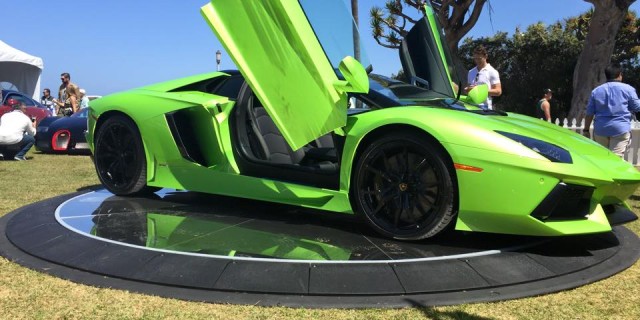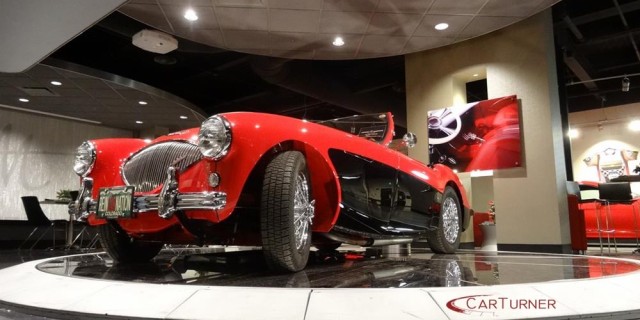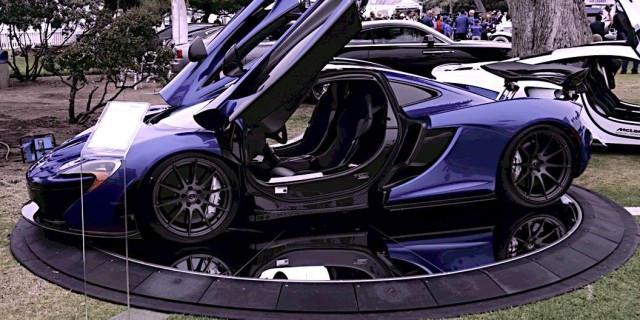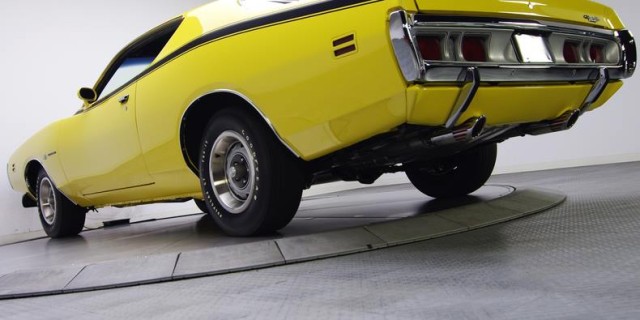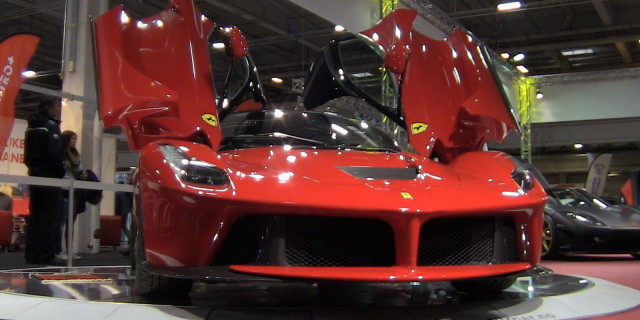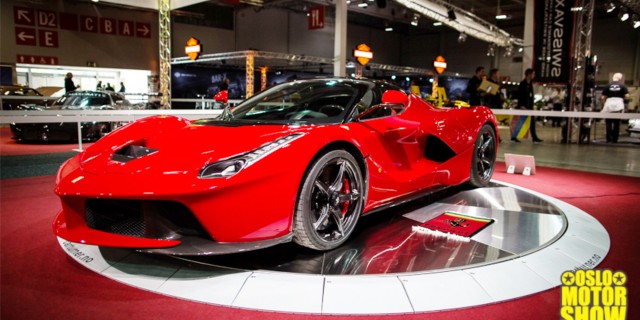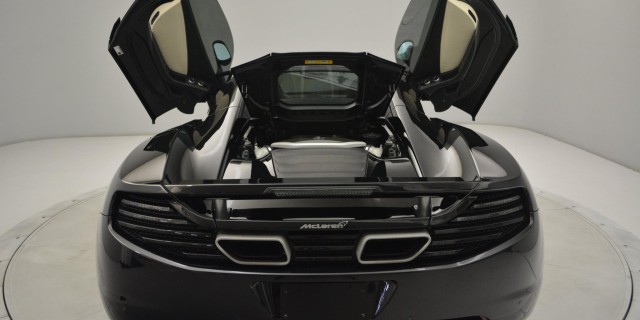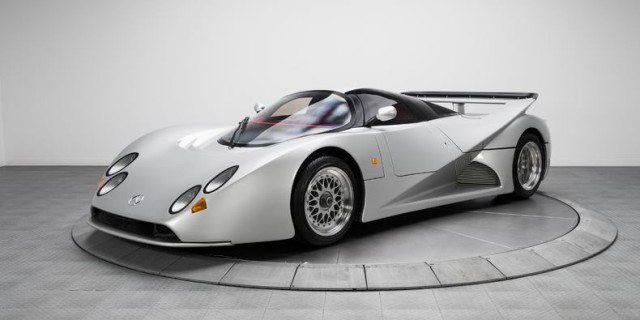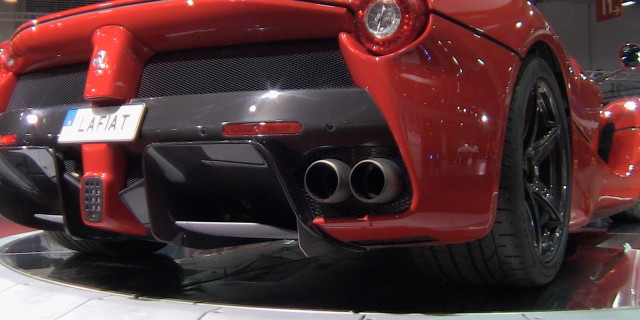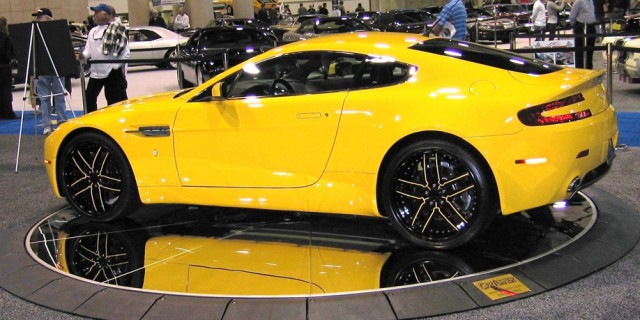 Kvalitet i alle deler
Carturner er utviklet med fokus på kvalitet. Alle deler i bærende konstruksjoner er laserskåret. Senterlageret er CNC frest. Bolter og bærelagre er overdimensjonert. Motorpakken har masse backup power. Kort sagt er Carturner laget for å snurre – uansett! Du kan til og med kjøre den i 8-10 timer på et par vanlige bilbatterier om du ikke får strøm til standen, eller ta den med deg ut i felten på et event. Presisjonen og soliditeten er et klart fortrinn ve gjentatte monteringer i utstillinger, på messer ol.  Den leveres pakket i et tilpasset sveiset stålbur som kan brukes til lagring og transport. Egenvekt ca. 0,9 tonn, volum pakket ca. 4 m3.
Teknikk og dimensjoner
Carturner "surface mount" måler 470 cm. i diameter. Selve svingskiven 406,5 cm. Den bygger kun 8 cm. i høyden i ytterkant, ca. 10 cm. i senter. Motorene (6 stk.) og kabling ligger skjult i ytterkant av skiven under påkjøringskanten. Slik at man kommer til dette uten å demontere skiven.  Den leveres med likeretter (110-220V /24V) likestrøm, kabler og bolter. Festemateriell for forankring i underlag, evt. trådløs fjernkontroll er ikke inkludert i kitet.
Standard motorpakke har børster og fast hastighet. Børsteløs motorpakke med trinnløs regulering leveres som alternativ løsning. Dette er mest relevant ifm. med installasjon i butikklokaler hvor det kan være ønskelig med lavere rotasjonshastighet av hensyn til tilstøtende kontorplasser.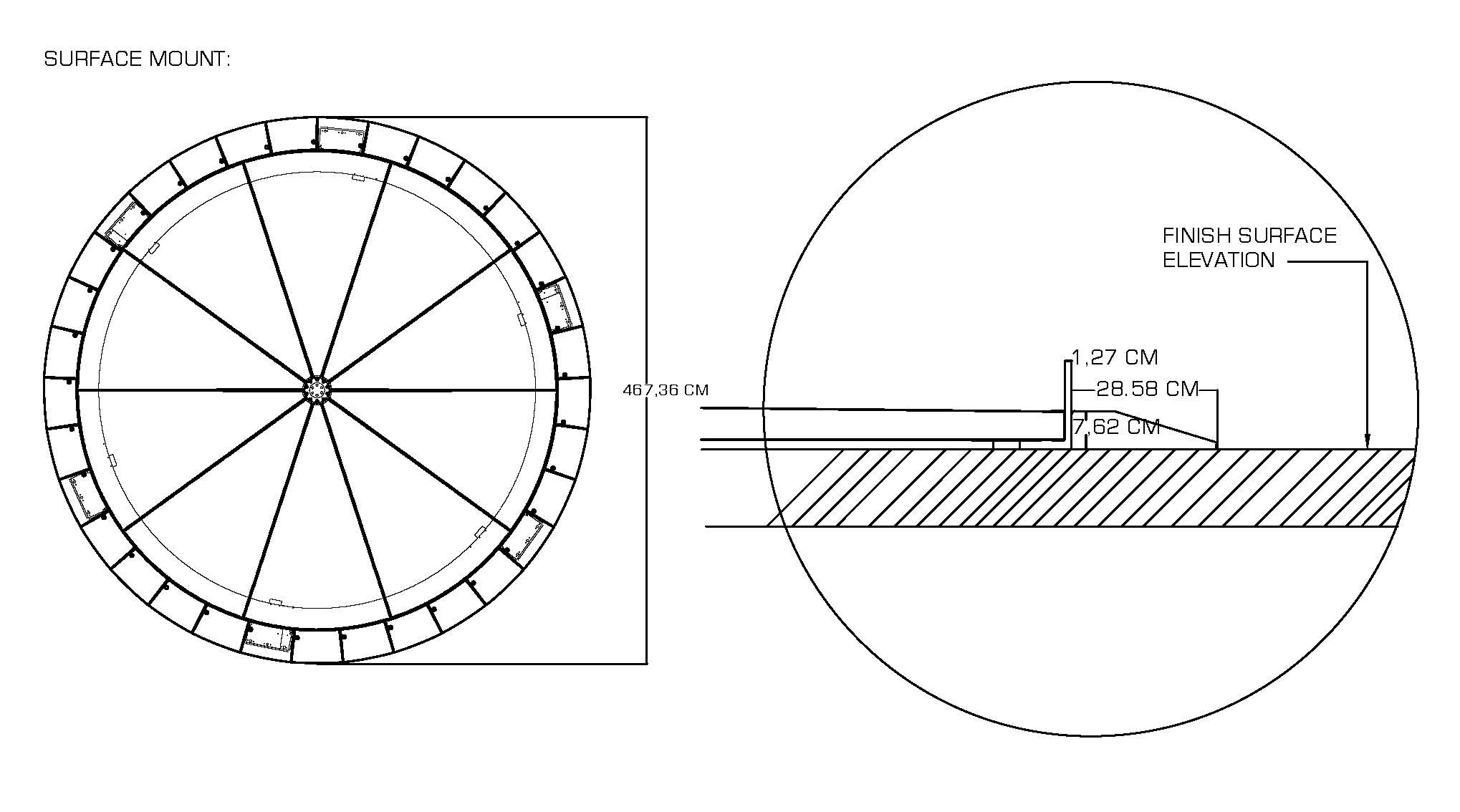 Pris pr. april-16
Standard pulverlakkert eller børstet stål for toppmontering levert fra lager Drammen – kr 145.000 eks.mva. + frakt. Kontakt oss for pristilbud inkl. frakt  og evt. også inkl. montering.
Pristillegg for nedfellingskit (flush mount kit) med rustfri forskalingskasse, motordeksler ol. levert fra lager Drammen – kr 10.000 eks.mva. + frakt.
Produsenten sier:
Basic construction
The CARTURNER brand turntable is a Lazy Susan with two principal components the "spider" and the "pan". The spider is the underlayment which consists of three stainless steel rings connected by six stainless steel spokes connecting to a Delrin center hub/bearing. The clips that connect the spokes to the rings are also made of stainless steel. The outer ring is approximately 1 foot wide and mounts the six motors, each one of which is located approximately at the end of one of the spokes. The outer ring also mounts the ramps, which cover up the motors and allow the easy transition onto the pan. The pan is a high density polyurethane foam/stainless steel sandwich. It has ten, pie shaped panels, which connect to each other by tongue and groove. They bolt to the solid aluminum hub which fits over the Delrin center bearing/hub on the spider. The pan is tapered to allow run off of water.
Wheel Sets
It has 70 individual wheel sets under the pan. Each wheel set has its own miniature suspension system. Each one of these wheel sets lines up and runs on one of the Three rings of stainless steel. Each wheel sets consist of a pair of sealed stainless steel bearings, a solid stainless steel axle, solid Delrin wheel, and a pair of polyurethane spring pads in a glass reinforced nylon cup. We tested different wheels materials for 2 years. The solid Acetyl/Delran™ wheels that we use had less wear, less friction, and less noise than solid aluminum. We feel they are well worth the extra cost. Hard wheels have a very high point pressure. Narrow wheels means all the load is concentrated in a very small area, which can crack or cause wearing of the concrete.We use a wide wheel and 70 of them to spread the load. The result is that a 120 lb.woman can push a 4000lb. car around by hand.
Electrical and DC Motors
The motors are 50W 24V DC motors, with reduction gear heads. Turning time is approximately 22 seconds for 180 degrees. There are six motors. Draw is approximately 2 amps per motor. The motors direct drive onto the outside of the pan. The polycarbonate motor suspension arms enclose the sprockets + chain. Tension is provided by a polyurethane spring. The ramps completely enclose the motors. The machine will run on 2 motors, but we put in 6 for redundancy. We have run these machines on grass, powered by 2 car batteries for more than 12 continuous hours.
Electrical Convertor Specifications
The converter is a 500W 24 volts UL listed package. The wireless controller is UL approved and is off the shelf (ACE hardware). All the connectors are Delco Sealed connectors. Our UL-approved Meanwell converter accepts anything from 60-260 volts and converts it to 24 volts DC. Because it is 24 volts DC, there are no safety concerns and no permit requirements.
Suspension System
No concrete is completely smooth unless it is machined. There are small undulations. Our polyurethane suspension pad suspension system makes sure the wheel is flat to the concrete surface. The fact that these wide, coated wheels run on the smooth, stainless spider further spreads the load and reduces friction.
Interchangeability
Every single part of the machine is interchangeable. Each and every part can be replaced in less than ½ hour. A motor is replaced in less than 5 minutes. Every metal part, including all nuts and bolts, except the drive wheel is stainless steel. All metal pieces are laser cut for precision.
Total Weight Capacity
We have not tested for total weight capacity. However, we have not been able to break a CARTURNER. We have driven semi-trucks, loaded scrap haulers, and loaded steel delivery trucks over a CARTURNER repeatedly with no ill effect. Maximum weight that we were able to fit on our CARTURNER was a 16,000-lb forklift. One strong man was able to spin the CARTURNER a complete revolution by pushing on the loading forks of the 8-ton forklift.
Load Distribution
Our turntables distribute load very well. We have run several of our CarTurners on grass, and gravel. We placed 7/17" Base Material under the spider.
Maximum Slope
Center of mass of our CarTurner is less than 1". The maximum slope a car dealer has attempted is 30%, but this was an exotic car with a very low center of gravity. We would not recommend a high center of gravity SUV or jacked suspension vehicle on a steeply angled CarTurner since as the auto reaches a point where the side is parallel to the ground it might slide off the machine.
Dimensions and Weight
Total footprint: 15' 4"; Turning surface: 13' 4"; Height: 3" at edge; Shipping weight: Approximately 2007 lbs.; Shipping dimensions: 84" x 40" x 64"
Surface Mount Turntable vs. In-Ground Turntable
Our patented design can be flush or surface mounted, whereas old Technology turntables can only be mounted in-ground because of their profile. Since our Carturner brand turntable can be used either way, we have a preference for surface mount. As you drive onto the turntable you can feel it. Surface mount means you can also move the machine slightly if needed or remove it completely.
Why Stainless Steel?
If you live near the coast or in an area where they salt the roads, stainless steel is a must. Even though it costs four times what regular steel costs, we believe it is essential. If a stone in the tire scratches a galvanized turntable, it will then start rusting.
Static vs. Dynamic Loads
We believe static load is not the most important criteria. The real issue is that 100% of the inertia of the car must be transferred to the turntable. In other words, a 4000-5000 lb. car going from 10 mph to zero mph in just a few feet represents a dynamic load much greater than the car's static load after it has come to rest. Because Carturners center of mass is less than 1" high and the load is spread across the platform, it distributes this inertia better than any other turntable Product.
Ta kontakt med oss
Har du spørsmål eller ønsker å få mer informasjon for å vurdere om Carturner vil være en nyttig investering for deg?
Ta kontakt med oss. Vi sitter med tilgang til betydelig erfaringsmateriale og kan bistå med tegninger ol.